Always Audrey by ACC Art Books is a magnificent homage to an actress who is a shining symbol of not only the history of cinema but also of twentieth-century photography. From Audrey Hepburn's debut on Broadway in Gigi to her last film, Always, six iconic photographers have opened their archives to share images of the star – many published here for the first time. Never has an actor been captured as often, or as successfully by the notable photographers of their time. Audrey's natural ease in front of the camera, and how she was able to exude her innate grace, style and elegance, resulted in her becoming every photographer's dream.
The photographs compiled in Always Audrey along with an insightful interview with curator, collector and former Head of Photographs at the National Portrait Gallery, Terence Pepper, are some of the most memorable ever taken of the star. Fashion photography pioneer, Norman Parkinson, celebrity portraiture masters, Douglas Kirkland and Milton H. Greene, photojournalist, Lawrence Fried, and the on-set photography of Terry O'Neill and Eva Sereny, all give readers a fascinating insight into how they viewed and worked with Audrey.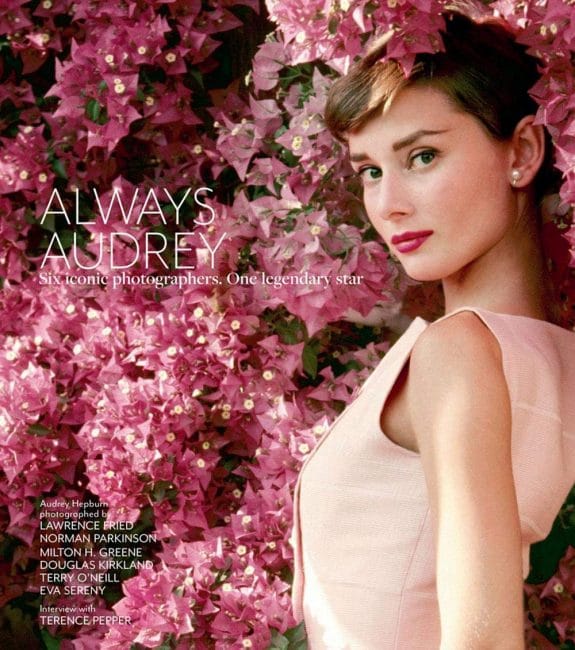 Norman Parkinson first worked with Audrey Hepburn in 1952 when she was starring on stage in New York, and then again three years later when she was fast becoming an international movie star. Wearing the pink Givenchy afternoon cocktail dress which features on the cover of Always Audrey, the actress enjoyed one of the most iconic photoshoots of her career.
The shoot took place in June 1955 at Villa Rolli, a picturesque farmhouse in the Lazio region of Italy, which Hepburn had rented whilst she was filming War and Peace. The Parkinson images were used in British Vogue and American Glamour. Three years earlier, when Hepburn has been plucked from obscurity to star in Gigi on Broadway, Parkinson once again shot her for Vogue, dressed in her Gigi costume.
Another photographer in Always Audrey is Milton H. Greene. He was known as 'Colour Photography's Wonder Boy and first visited Hepburn in Malibu in 1953 whilst she was filming Sabrina. Greene favoured colour film, and there on the beach and driving her car, he captured these striking images of Audrey wearing red lipstick with her trademark short hair. These pictures were published in Look magazine in a feature where Hepburn was proclaimed 'Actress of the Year'.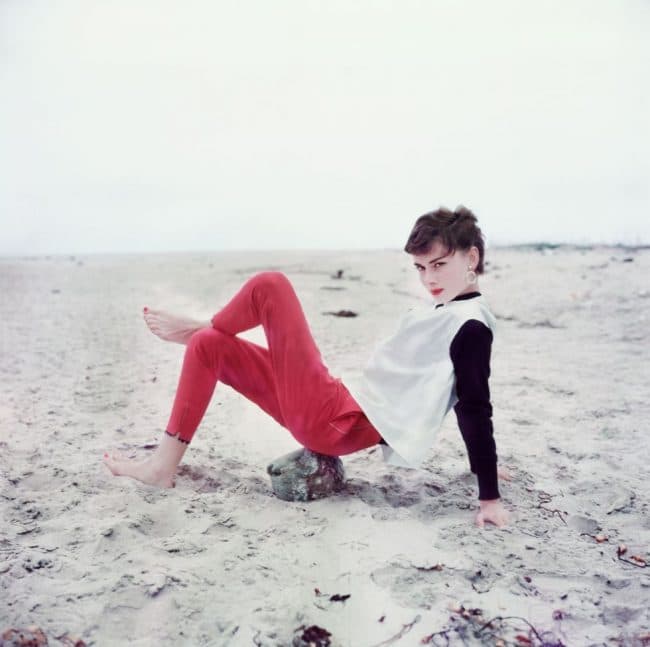 Lawrence Fried worked with a young Audrey in New York City when she was starring on Broadway in Gigi. She was still on the cusp on meteoric fame, so Fried was able to photograph the actress out on the street or enjoying a cup of coffee in a local cafe. He was a street photographer, and enjoyed creating narrative photos of his subject going about her daily life in New York.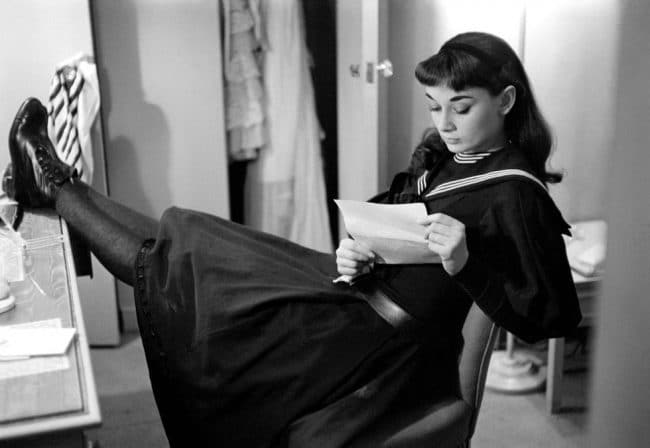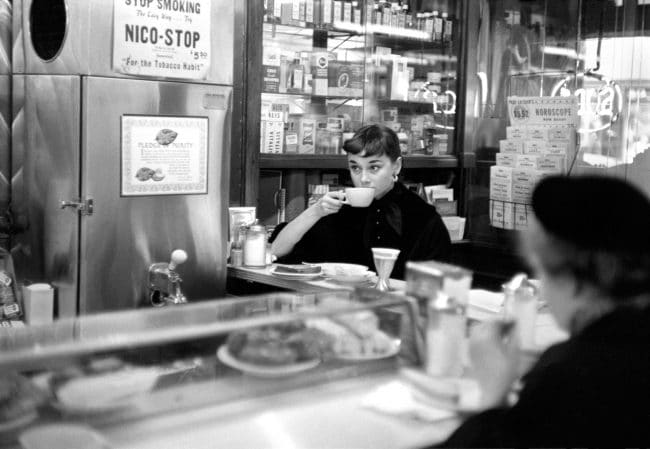 Douglas Kirkland worked with Audrey on a series of iconic portraits for the film, How to Steal a Million and again, a decade later, for the film Robin and Marian. Kirkland was one of the hottest photographers on the planet at the time after shooting Marilyn Monroe's infamous "White Sheet' series. In November 1965, he spent several weeks in Paris photographing Hepburn as she filmed the heist comedy with Peter O'Toole.
Kirkland said: "The atmosphere on a shoot was always very good with Audrey. She was very professional and wanted to do what she could for the photographer. It meant that we were working very much in sync. She was always working for the camera. She knew what her best angles were, and when she came to our set for setups or stills, she was always prepared, ready and on time with her wardrobe and hair done precisely. She was superb in every way. Truthfully, I wish there were more Audrey Hepburn's today."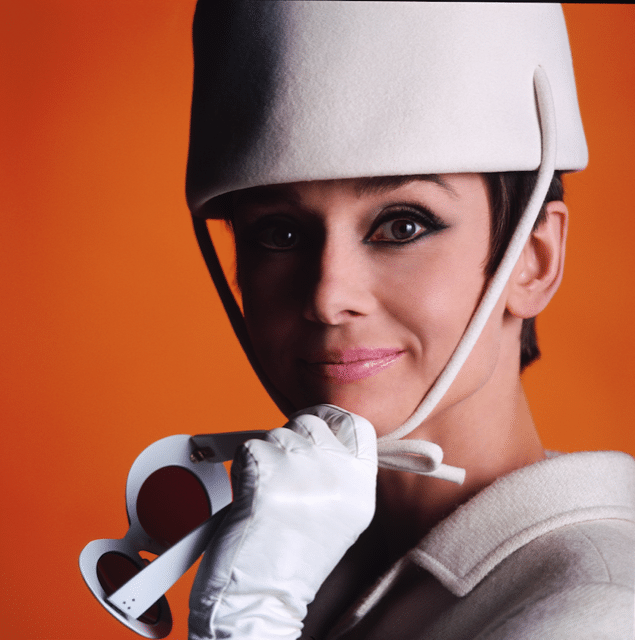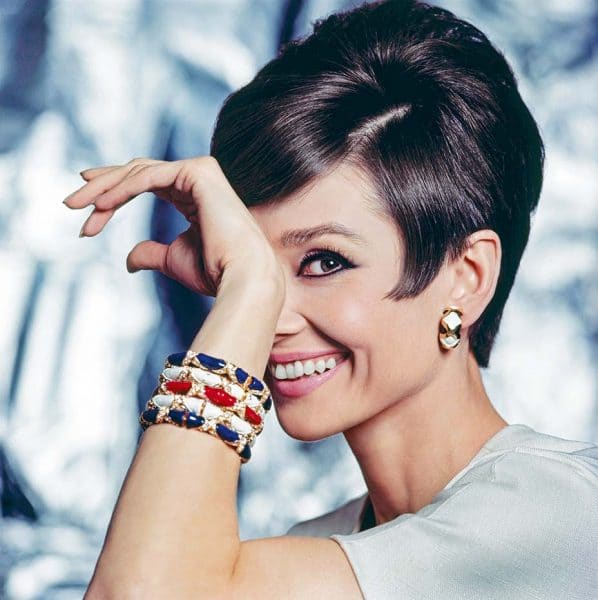 Terry O'Neill worked with the actress on the set of two films: How to Steal a Million and Two for the Road. O'Neill reflected: "You couldn't miss with Audrey Hepburn. In fact, I can't recall seeing many bad shots of her at all. She was always photographed as the iconic, stylish beauty, but she had such an impish sense of humour and she could get really frisky. She was one of the most kind and generous people I've ever worked with. She lit up a room."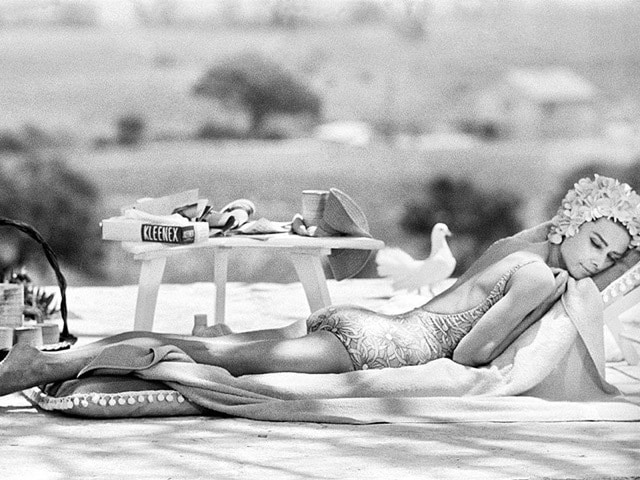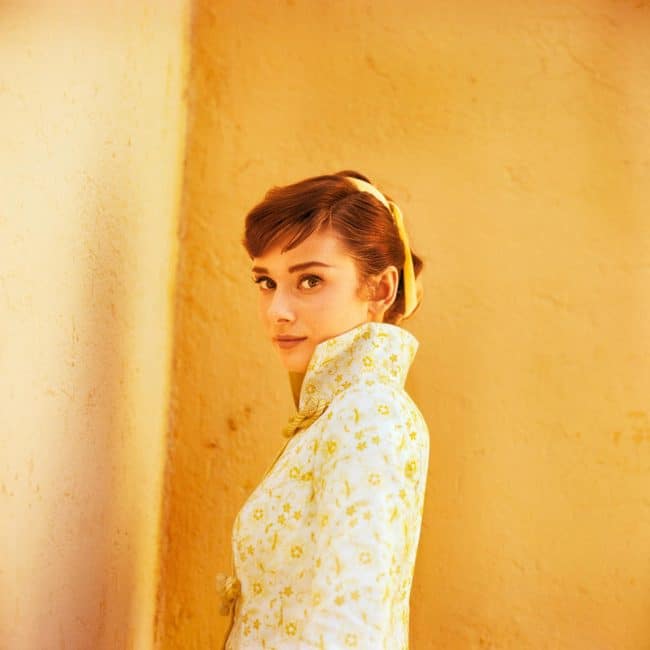 Audrey's final film role was in Steven Spielberg's Always. On the set, the last photographer in Always Audrey Eva Sereny, captured the elegant actress at the end of her career. Sereny, a self-taught photographer, was one of the few female photographers working in the film business in the 1970's and 80s. Hepburn was playing the role of Hap, a celestial being who guides Richard Dreyfuss's character through the movie.
Sereny remembers: "I worked with her for no more than half an hour. She came out of her trailer and we introduced ourselves, and she was very sweet and lovely. I have very few frames of Audrey but it's extraordinary how strong they are. They capture her at that moment. The essence of her.
Previously, I may have thought that the pictures weren't very interesting because other photographers had captured the bubbly side of her personality and I had done the absolute opposite. When I was shooting it wasn't the Audrey Hepburn I knew or was brought up with; here was somebody completely different. I look at them now and I'm surprised at how good they are; they have an enormous effect on me."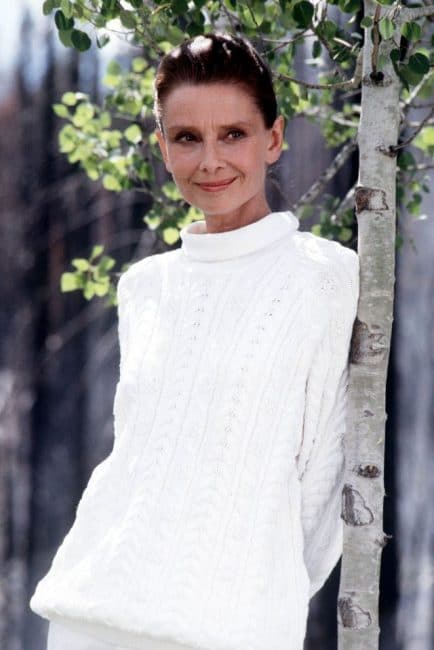 Always Audrey is available to purchase from ACC Art Books
The associated Always Audrey exhibition has finished its run at Iconic Images Gallery in London but many of the above prints can be purchased from their online gallery here.
December 5, 2021